Home
May 5, 2021
2023-08-08 14:47
Home
Empowering students and schools to Stop human trafficking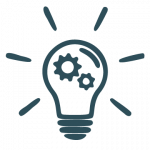 Resources Tailored for You
Our resources page provides contact information for agencies and organizations that can take reports of suspected cases of human trafficking, as well as educate the public about safety and related issues.

Human trafficking happens in all communities. Youth have powerful voices. At the National White Collar Crime Center (NW3C), we believe that equipping students with knowledge and resources is an important aspect of identification and prevention. With this in mind, we developed a curriculum that helps empower students to STOP human trafficking.
TraffickSTOP (Signs to Observe and Prevent) is a human trafficking identification and prevention curriculum for high school students. NW3C trains school resource officers (SROs) or other law enforcement representatives to deliver this curriculum in select schools. The facilitators guide students through discussion and activities with support from their school and community.
A toolkit containing the curriculum, materials, and other resources will be available to select schools during the project period. The curriculum has been implemented in one pilot school during the 2021-2022 school year and four additional schools during the 2022-2023 school year. NW3C is seeking additional schools that would like to implement the program during the 2023-2024 school year – please Contact Us to inquire for more information! The program is free; there is no cost to participating schools. The curriculum and supporting materials will be available for use nationwide towards the end of the project period in 2024.
The program was amazing. I really feel like it opened everyone's minds to something that isn't really talked about that often.
I wish it was an everyday thing because it was very engaging.
I loved every second of it. Speaking for the program was very exciting and fun.
It was a great learning experience and I enjoyed my time in the class.
*Team member names and photos have been changed to protect their privacy.
Information is power. Providing students with information, skills, tools, and resources they need to identify human trafficking gives them the power to recognize the signs and prevent trafficking from occurring. The meeting plans and supporting materials can be implemented in any school and the web resources can be used by anyone to learn more about human trafficking.